Great news for Douro wines!
Exports have risen 17% in the first semester of 2014 compared to 2013. The President ofInstituto da Vinha e do Vinho told the media that the Douro wines are growing due to theinternational and national recognition that they have been awarded is the past few years. Last year, for the first time, Douro Wine made more than 100 million euros in sales. Angola, Canada, United States of America, Germany and Switzerland are the country that have seek out more of this kind of wines.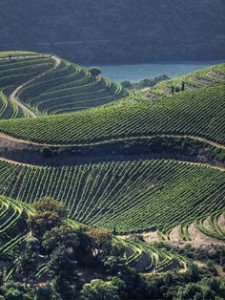 The President of IVV concludes that there might be no wine lover that doesn't have a positive impression of the DOP wine from Douro. "You just have to take a look at comments, articles, ratings and medals to see that these wines are winners everywhere."Promoting wines from Douro has been the main focus of various enterprises that deal in wine exportation. They have really done their jobs well. Of course, Douro wines doesn't owes all to marketing and promotion. Much of the success this wine are having are due to the hard work of its producers and to the quality of theirs grapes varieties. Portugal is in high demand and specially northern Portugal seems to have stricken a cord amongst tourists everywhere.