The area of the Tejo has unique characteristics: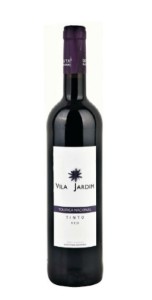 – The climate varies across the region
– Vines grow in "leziria" soils, which are fertile and produce quality wines
– Some producers work directly with co-operatives
– Local producers privilege quality above all. Their crops grow in the border of Alentejo, where it is hot, dry and with a sandy soil known as "charneca"
– Across the Tejo river, towards the border with Lisboa and by the mountains of Encostas de Aire, there are clay soils
– In the west part of Tejo, the sea affects the climate, making it wetter, windier and cooler
All these factors make the wine have a particular and exceptional quality.
The wine Vila Jardim Touriga Nacional is a good example. As we know, Touriga Nacional is present in several areas of Portugal, but each of these areas has different features.
This wine has an aroma of smoked country notes with herbs, and, in the mouth, it has good acidity and floral notes. It is a great choice to go with grilled meat and to serve between 16 – 18ºC.
If you want to taste this wine, talk with us!